TigerJo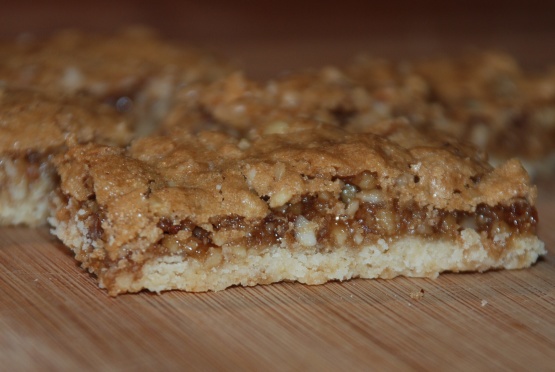 A recipe Mom got from Five Roses Flour. It was my favorite cookie at holiday time (or anytime).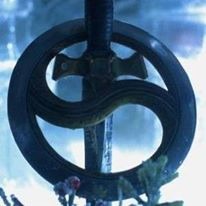 I made this recipe last night and really thought I had made a mistake in preparing it. The topping was not set by the time it browned. I took it out of the oven anyway to cool. By the time it had cooled, the topping was set perfectly. I'm so glad I chose this recipe as one for the Pick a Chef cookathon. These cookies were delicious! Between the five of us, they were gone in no time. I'm planning to add these cookies to my holiday trays. Thanks for sharing the recipe!
For crust, preheat oven to 275F; crumble ingredients together until well mixed; Press into a greased 9x13 pan and bake in a slow oven (275F) for 8 minutes; increase temp to 375F and top with second mixture and continue baking.
For topping: Mix all ingredients well; spread mixture over the partially baked crust and continue baking in a moderate oven (375F) until well set and slightly browned, about 30 minutes; cool and cut into squares.