Very Quick and Easy Salsa
Nimz1466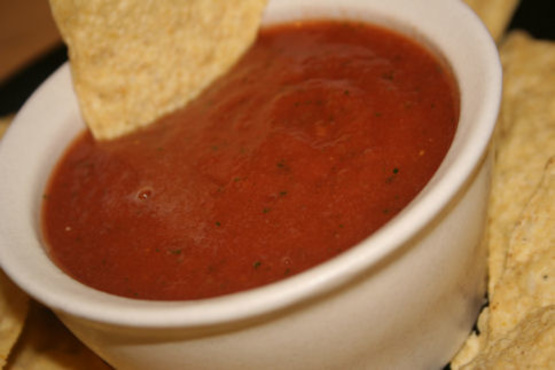 I don't know where I found this recipe but everyone really loves it. We can't go to any of our friends home without them asking us to bring it. We tend to use more jalapenos than it calls for but that's a matter of taste of course.
Place all ingredients into a blender and blend briefly to desired texture.
Ready to serve immediately but the longer it rests the more the flavors will blend.