Boomette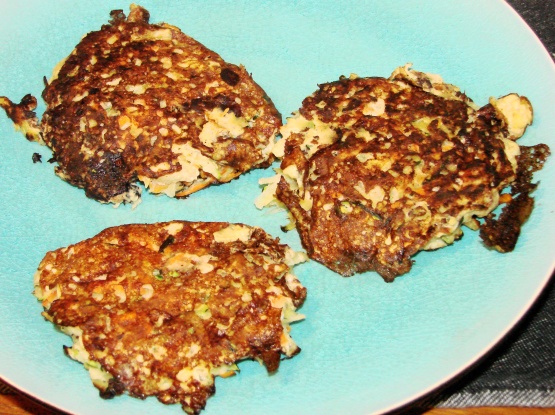 These burgers are a nice change from the beef. They taste delicious! Put them on toast, buns, or just on a plate. Serve with your favorite garnish.

I have been looking for a good veggie burger recipe and decided to try yours. I wasn't sure how well they would stay together but as it turns out, they held together quite well. I added some dried thyme. Very easy to make and DH and I liked them very much. Thanks for a low fat-low cal burger recipe.
Combine all ingredients in a bowl.
Mix well.
Pour 1/2 cup batter on hot griddle lightly coated with cooking spray.
Fry for 3 minutes each side.