Vegan Ginger Lemon Poppy Seed Muffins
BB2011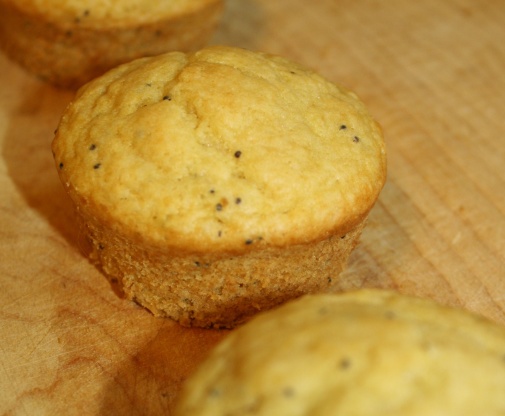 My dad declared these muffins 'perfect'. My whole family couldn't stop raving over them: the slightly crispy tops, the fluffy insides, the way they hold together instead of crumbling everywhere...It's the highest praise I've ever gotten for my baking, and people are usually quite complimentary. Feel free to make them with milk, eggs, and butter if that floats your boat. You can adjust the amount of ginger for a stronger or weaker flavor; I've found that one teaspoon isn't very noticeable.
Preheat oven to 400°F.
Mix the flour, sugar, baking powder, baking soda, salt, poppy seeds, and ginger in a bowl and set aside.
Combine the egg replacer, lemon juice, soy milk, melted margarine, lemon extract, and vanilla in a separate bowl.
Add the wet mixture to the dry mixture and stir just until combined.
Immediately spoon the batter into a greased muffin tin and bake for 20-22 minutes, or until the muffin tops are just beginning to get a hint of golden color.