Upside-Down Caramel Banana Cake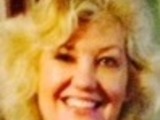 Bananas and caramel are a combination made in heaven. This cake tastes incredible with its combination of bananas and caramel drenched cake. Further, it looks spectacular, like one of those cakes you see in a high class coffee-shop - but it's actually really easy to make. This recipe is originally from Australia's 'Delicious' magazine. Try it, you won't be disappointed.
Directions
Preheat oven to 180C (170C fan-forced).
Generously grease a 22-24cm (9 - 9 1/2") round cake tin, approx 4.5cm (1 1/2") deep, with butter - a non-stick tin is best.
For the caramel topping, melt 60g butter in a small saucepan over a medium heat.
Add brown sugar and golden syrup.
Cook for 3 minutes, stirring occasionally.
Pour caramel sauce into the prepared cake tin, tilting it to ensure it covers the base evenly.
Now, sift the flour and spices together in a bowl, add a pinch of salt ONLY if you are using unsalted butter.
In a small bowl, mash the very ripe banana well then mix in the sour cream.
Now, place the 90g butter and the caster sugar into a medium to large mixing bowl and beat with an electric mixer for 5 minutes or until light and fluffy.
Add the vanilla extract and then the eggs, one at a time, beating well after each addition.
Reducing the speed of your mixer to low, add the flour to the butter mixture and beat until just combined.
Add the mashed banana and sour cream mixture and beat briefly to combine.
Now, peel the just-ripe bananas and slice them on the diagonal.
Starting at the outside edge of the cake tin, arrange the banana slices, overlapping each other, in a circle on top of the sauce.
Now, arrange another circle of banana slices inside the first and so on until you reach the middle of the tin.
Reserve four smaller slices for the centre and arrange them, overlapping, as best you can.
Now, carefully spoon the cake batter as evenly as possible into the tin, being sure not to disturb the bananas.
Take a bread knife and gently smooth the batter until it is spread evenly.
Place the cake onto the centre shelf of a preheated 180C (170C fan-forced) oven and bake for 45-50 minutes (approximately 40 minutes in a fan-forced oven).
The cake is cooked when it looks golden brown and the springs back when you touch it - if unsure, insert a skewer into the cake and, if it comes out clean, the cake is cooked.
Remove the cake from the oven and let it sit for 3 minutes before running a knife around the rim to loosen the sides.
Now, place a large plate upside down over the top of the cake tin and, being careful not to burn yourself, quickly invert the plate and the tin.
Leave the cake tin to stand on top of the plate for 20 seconds before removing it.
If any bananas stick to the top of the tin, simply remove them and press back into the cake.
Serve warm, drizzled with extra golden syrup and serve with thick cream or ice-cream.
If you have to make the cake in advance, it can be reheated for a couple of minutes in the microwave.
If you wish to be really decadent and serve this cake as a dessert, consider making up a batch of the Caramel Sauce that goes with my Little Icky Sticky Puddings, recipe #88565, to serve with it.
Most Helpful
I don't think I have ever had a better cake in my life. I must have a monkey gene because I love cooked bananas. I'm famous for my pineapple upside down cake but I can't wait to dish this out to guests New Year's Eve so I am making a fresh one tomorrow.

A friend asked me to bake an upside down cake for her birthday, this is what I did and she totally loved it! Her other friends are ordering some for themselves too, I must say it's really easy to do, especially since we have over ripe bananas every week, thanks!
A delicious cake! Looks gorgeous when you turn it out. I used one of those rubber-like cake pans and it slipped out of the pan perfectly. The caramel does need to be cooled a bit first if you use that type of pan.