Uncle Bill's Petite Pea Vegetable Soup
GeeWhiz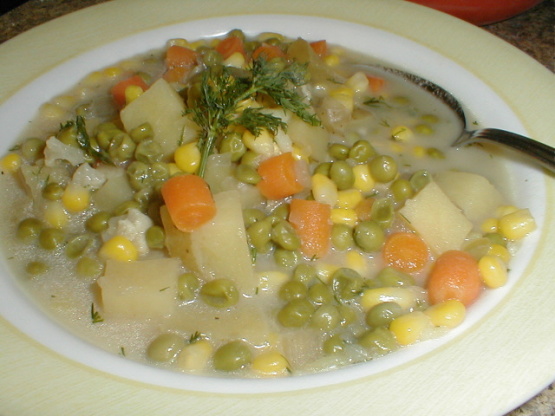 This recipe originated with my Grandmother in 1910. Since then, I made modifications to use more veggies to enhance the flavor of the soup.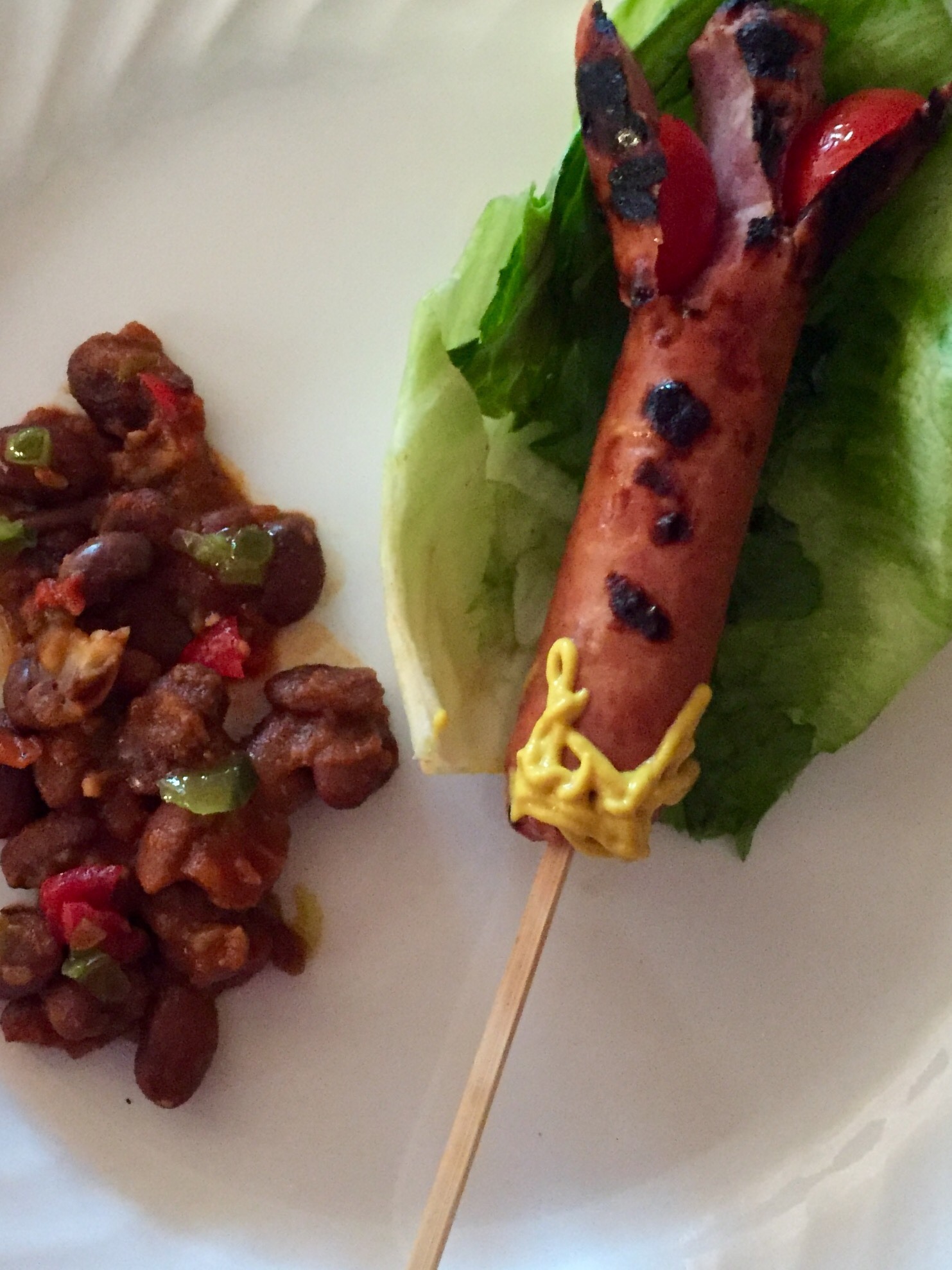 This soup is wonderful! It's light and every flavor stands on it's own AND blends well with the other ingredients. Perfect seasoning, too. I misunderstood step one - I simply boiled my potatoes as I usually would and discarded the water instead of keeping it- but added it all later & everything was fine. I halved the recipe and made the mashed potato part the night before and the next day I put everything in the crockpot, saving steps 9 & 10 for the last hour. I also made the addition of a 1 lb. bag of frozen corn (plus I used the entire 1 lb. bag of tiny peas even though I only made half the recipe), and used half & half rather than cream. At first the cauliflower aroma was powerful but eventually it mellowed out - and best of all, one of my sons ate cauliflower for the first time & loved it! I had guests when I served this and EVERYONE loved it - your recipe went home with them & it will be a permanent part of my own collection. Thank you for sharing your Grandmother's excellent recipe Uncle Bill!
In a large cooking pot add water, salt, 8 pieces of potatoes and bring to boil.
Reduce heat to simmer and cook until potatoes are just tender.
Remove potatoes to a large bowl, saving the cooking water in the pot.
Add butter to the potatoes and mash.
Now add whipping cream and mix well to incorporate; set aside to add later to pot.
In the meantime, to a small frying pan on medium high heat, add onions and 1 tablespoon of butter and saute for about 5 minutes; DO NOT BURN.
When onions are done, add to the cooking pot.
Add sliced carrots, garlic, broth, diced potatoes and cook until potatoes are not quite tender, about 6 minutes.
Now add celery, cauliflower florets, petite peas, dried dill weed, black pepper and cayenne pepper and simmer for about 6 minutes or until cubed potatoes are just tender.
Add reserved mashed potato mixture, stir well and bring to boil.
Reduce heat to simmer and cook for 3 minutes.
Adjust seasonings to taste.
You may also puree all or part of the soup, depending on how you prefer the soup.
Serve soup hot.
Refrigerate any unused portion of soup.
NOTE: If desired, add about 4 ounces of snow peas or sugar peas.
Remove strings from pea pods and discard.
Cut pea pods into small pieces and add to soup when adding the petitie peas.