Tournedos Au Poivre Et Champignons(Filet Au Poivre W/Mushrooms)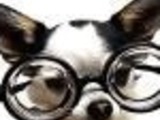 This is adapted from a cookbook I got in around 1972--Hows and Whys of French Cooking by Alma Lach--and completely wore out. Happily, I found another copy on e-bay, and am now making new stains on the pages. These filets are really lovely--with a salad, potato and good bread, you have a terrific but easy to prepare meal.
6 filet mignon, 2-inch thick (or tournedos)
1⁄4 cup peppercorn
1 1⁄2 tablespoons butter (approximate)
3 tablespoons cognac
1 1⁄2 tablespoons butter
6 tablespoons whipping cream
1 lb mushroom, sliced thinly
1⁄4 cup parsley, fresh, chopped
Directions
Mash peppercorns with a mallet or the back of a heavy pan.
Press each side of the fillets into the cracked peppercorns and let the beef stand about an hour to absorb the flavor.
Heat the butter and add the beef and sear about 8 minutes per side for rare, 10 for medium, 12 for well done.
Remove the steaks to a platter and allow to rest.
Add cognac to the pan and heat for just a few seconds and then set ablaze.
Option 1: Boil the liquid about a minute then stir in additional butter, salt and cream.
Bring to a boil, reduce heat, add mushrooms and saute till mushrooms are soft.
Pour over fillets and sprinkle with parsley.
Option 2: Skip the cream (but it's better with).
Most Helpful
A big hit with all our company tonight. The only thing I could add to this would be to take the juices that come from the sitting cooked steaks and pour that into the cream mixture after sauting the mushrooms and let that simmer just enough to thicken up slightly. Oh - and definitely do option 1. We used a Remy Martin Cognac and it was yummy.

Very delicious! Special dinner for the holiday. I got rave reviews- said I should open my own restaurant bc the meat was cooked perfectly (med-rare for us). I seared the filets for 2 min then turned the temp down to Med low next 6 min. Turned the filets over and did the same to other side. Let the meat "rest" under foil tent while preparing sauce. Left out Mushrooms for a picky eater, and I used brandy instead of cognac. Out of whipping cream-used half &half and thickened with cornstarch mixed w/water. YUM!
Had the neighbors over for end of summer dinner. Wonderful flavors and was a big hit. Great recipe no changes made. Thanks