Derf2440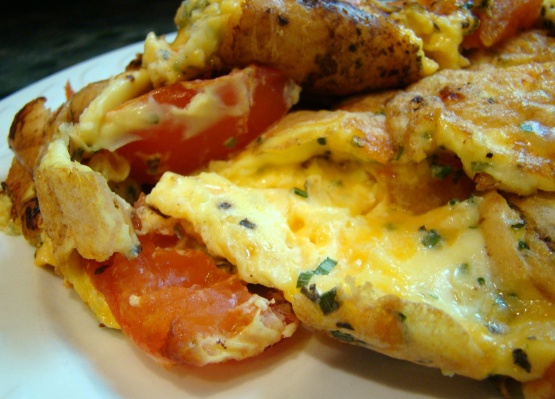 A scrumptious way to start your day, this omlette is bursting with garden-fresh tomato flavour!

very tasty omelette, made it for a quick supper. was out of parsley so used chives, and I added a little shredded cheddar cheese on top, it worked very nicely. good omelette that i will make again, thanks for posting. I had a little trouble getting it out of the pan but it was my own fault, forgot to spray the frypan with veggie spray!! Loved the touch of allspice.
Whisk egg whites, water, pepper, and parsley flakes in a small bowl until frothy.
Pour mixture into a small pan and distribute tomatoes evenly over top.
Cook 10 minutes, or until edges are nice and crispy.
Season with allspice and serve.
Enjoy!