ImPat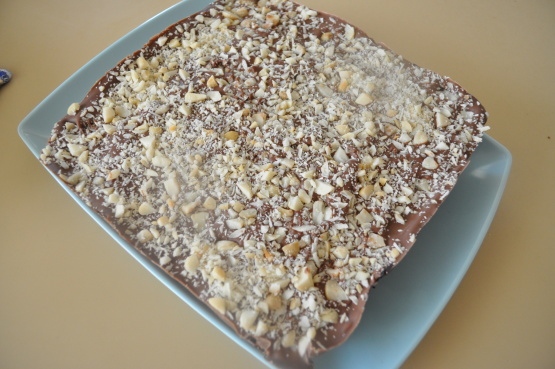 The addition of rolled oats makes this bar truly unique. From a 1950's cookbook and a family favorite since way back when!

My mother made these and everyone in the family still loves them. I am 70 now and making them today for my husband. Never have changed anything. Its quick, simple and delicious. I am so pleased to see this recipe here because I've only seen it in my mother's personal cookbook.
Preheat oven to 350°.
Into a large bowl place the sugars, shortening, vanilla, salt, eggs, and beat with a spoon. When thoroughly mixed add flour and then oats.
Pour batter into a greased 11X7 baking pan. Bake 45 minutes or until done.
Melt semisweet pieces and spread on top of cooled cake. Sprinkle with nuts and cut into bars.