Toasted Bread With Tomato & Olive Oil
Debbwl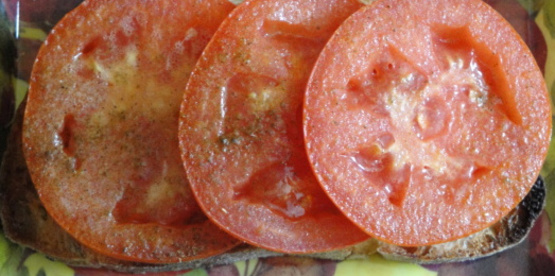 This makes a delicious side for steak or pasta.

I had this for snack the other day and it was perfect. Love the z'taar spice
Toast the bread in a toaster until crispy & golden but not very dark.
Spread the tomato slices over the bread so it is covered. Drizzle olive oil over the tomatoes then brush with a basting brush to spread. Sprinkle the za'atar & salt over the tomatoes.
Place the bread on a baking sheet then put in the oven on broil. Cook for 3-4 minutes or until the edges of the bread start to darken & the tomatoes start to soften.
Note: Watch carefully to make sure the bread doesn't burn. Serve warm.