A spin off of crab cakes because I didn't have any crab meat on hand.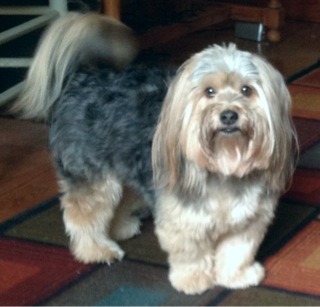 A nice easy recipe that looks like it took a lot longer to prepare. As pretty to look at as they are good to eat. I really couldn't taste the spinach in the cakes but it made a nice way to get in some extra veggies. Personally I would like some lemon zest in this recipe and I'll try that the next time, just a little for that brightness it would lend to this dish. But overall I enjoyed the fish prepared this way and would make it again. Thanks for posting bakergirl #14, I would never have thought to make fish cakes out of tilapia!
16

ounces tilapia fillets
1⁄2 cup whole wheat crackers, crushed

4

egg whites

1

teaspoon garlic salt
1 1⁄2 tablespoons parsley

1

cup spinach, shredded
salt and pepper
Preheat oven to 375.
Shred tilipia into small chunks.
In a large bowl combine all ingredients thoroughly.
Form mixture into four patties or 'cakes'and place on greased tin foil. Place the foil with cakes on them in oven for 10 minutes.
Turn broiler on after the ten minutes and cook for another 5 minutes (total cook time is 15 minutes) Tops should begin to look brown and toasted.