The Best Raisin Bread French Toast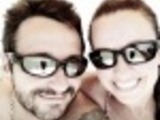 What a wonderful breakfast to make. The best day is Sunday when you wake up and just want to take it easy all day.
Directions
In large bowl, combine all french toast ingredients except the bread and beat until smooth.
Spray large nonstick skillet or griddle with nonstick cooking spray.
Heat over medium high heat until hot.
Dip each slice of bread in egg mixture and add to skillet.
Cook 2 to 4 minutes on each side or until golden brown.
Top each serving with banana slices and pecans and drizzle with syrup.
Reviews
Most Helpful
My kids love this! I used milk instead of 1/2 adn 1/2, but it was still great. Thanks for the recipe!