Thanksgiving Stuffing Muffins
hpitler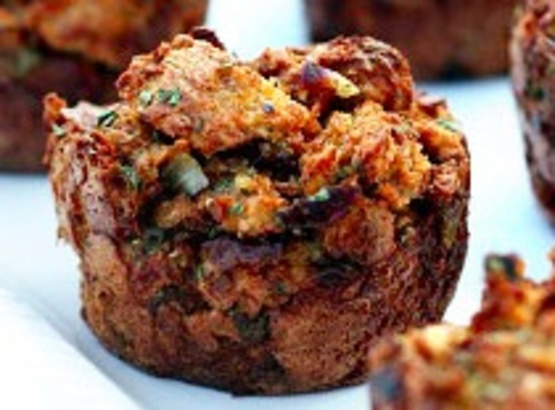 Everyone likes the crunchy part of Thanksgiving stuffing. Baking the stuffing in muffin tins solves the problem.
Pre-heat oven to 375.
Saute onions, carrots and celery in 10"skillet until tender.
Mix all ingredients in a large mixing bowl.
Spray muffin tins with Pam.
Fill muffin tins with stuffing mix until just overflowing (will not rise in oven).
Bake for 25 minute or until crisp on top.