Derf2440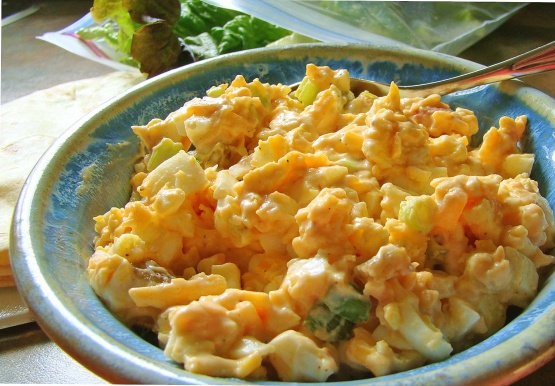 Got this recipe from a children's cooking class I took with my 8 yo SD. We both love it and it is very easy.
Combine first 3 ingredients in a bowl; set aside.
Combine mayonnaise and next 4 ingredients; fold into egg mixture.
Line taco shells with lettuce.
Spoon egg salad evenly onto taco shells.
Garnish, if desired, and serve with salsa.