Teriyaki Sticky Chicken (4 Points)
Chicken breast with a delicious sauce. WW friendly is another plus.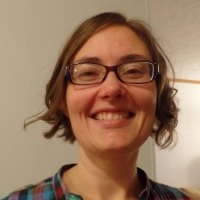 With a name like Teriyaki Sticky Chicken I expected a more Asian flavor. But as my husband said, "It tastes like it is one step away from barbeque sauce." I served it with rice as suggested and also some broccoli sauted in teriyaki sauce. As the recipe stands I would not serve this again, but I am going to try changing it a little by increasing the teriyaki sauce and decreasing the ketchup.
Preheat oven to 350 degrees F.
In a small bowl combine ketchup, brown sugar, vinegar, teriyaki sauce, and dry mustard.
Spray an 8" x 8" baking dish with cooking spray.
Place half the sauce into the bottom of baking dish.
Place chicken on top of the sauce and cover the chicken with remaining sauce.
Bake uncover for 40 minutes, or until the chicken is done and the sauce has thickened.
Divide any sauce that is in the dish over each piece of chicken.
Very yummy served with rice (but count the extra points).