Taxi's Cabbage and Blue Cheese Soup
Parsley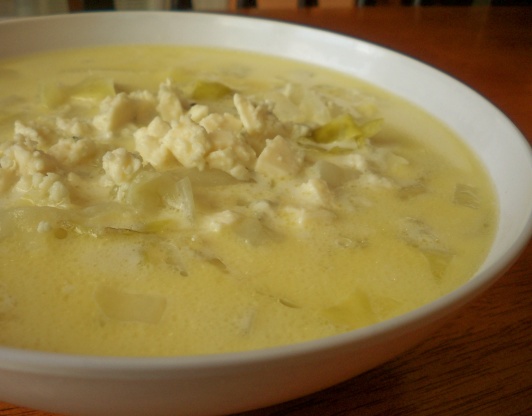 I begged the waitress from Taxi's restaurant in Omaha NE for this recipe. If you love blue cheese, you'll love this soup. Don't let the cabbage stop you (but it will smell up your house.) It's an awesome winter soup.
In a large dutch oven, melt butter over medium heat. Add onion and bay leaf. Cook until onions are translucent, stirring occasionally for 15 minutes.
Add cabbage and caraway to onions and cook cabbage until it wilts, stirring occasionally, about 5 minutes.
Add chicken stock and simmer 15 minutes to blend flavors.
Remove bay leaf. Add cheese and stir well until melted.
Stir in cream and heat through. DO NOT BOIL! Season with pepper and sherry.
Top with more bleu cheese crumbles and serve.