Tasty Tortilla Breakfast Sandwich
Prep 10 mins
Cook 15 mins

This is an easy thing to fix if you're in a hurry but still want something tasty and healthy for breakfast. You can be flexible with the fillings. I used eggs, American cheese, chopped onion, ham and tomato. This is baked in the oven and turns out to be like a Hot Pocket, but it is much better for you. You can also make a bunch of these ahead of time and freeze. Then to reheat, just pop in the microwave for a minute.
Directions
-Preheat oven to 375.
-Treat sheet pan with nonstick cooking spray.
-Microwave tortillas for 20 seconds each (ovens vary).
-Put fillings in the middle; any order you choose.
-Roll up egg roll-style.
-Put seam-side down on sheet pan.
-Bake for 15 minutes.
-Let rest for 2 minutes.
-Eat whole, or cut in half and enjoy.
Most Helpful
looked like a desert when I 1st saw it. This recipe was ok I only gave it 3 stars because I am not crazy about warm or hot tomatoes, and the eggs made the tortillas a little mushy so I grilled the sandwiches on a cast iron skillet for a couple seconds, it worked out really well,, thank-you
WOW!! These were just fabulous....who would have thought such simple ingredients would make such an incredible breakfast sandwich. My DH just loved them! The only thing I did differently was to add some dried chives instead of chopped onions. I also used wheat tortillas (that's what I had on hand). This is definitely a keeper. Thanks VickyJ!!!!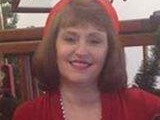 Very tasty. I used the green tortillas (spinach? I think?) instread of tomato-basil. Served with orange breakfast rolls.