Pixie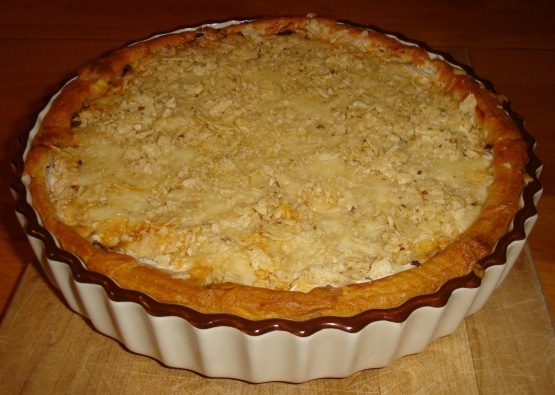 I think this is a great recipe for a cold day or night. But really it is great for anytime. So I hope you enjoy it.
Press cresent rolls into pie pan.
Brown hamburger with onions.
Simmer 15 minutes with taco seasoning and water.
Layer in order: hamburger mixture, sour cream, cheese and taco chips.
Bake at 350 for 25 minutes.
Let stand 5 minutes before serving.