Brenda.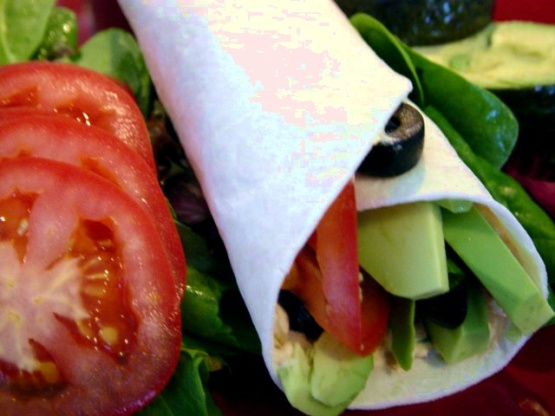 Tip: Serve it for lunch, as a snack or paired with refried beans for dinner,

This is very good. I use less cream cheese than suggested in the tortilla. I really like the flavor and cooling effect this recipe has on me. Thanks for sharing.
In a small bowl, combine the cream cheese, sour cream, chilies and taco seasoning. Spread about 1/2 cup over each tortilla. Top with the avocados, tomatoes, onions and olives; roll up.