Szechwan Eggplant (Aubergine) and Tofu
This is wonderful served with rice. Put your rice on to cook 30 to 40 mins. before beginning stir fry.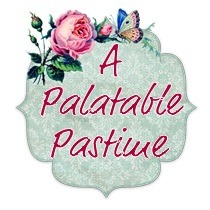 DELICIOUS! I love the way this one tasted, it was coy in it's flavoring, first tasting of chiles, then opening wide into the palate with the flavor of the scallions. This is not a dish to short yourself on the green onions or the cayenne, I think they are vital to the flavoring, otherwise, if you like it less spicy, think about ramping up the amount of soy sauce as a flavoring. The method of cooking eggplant in this dish is superb, it doesn't wallow in a puddle of oil, ready to soak it up, it uses dry heat and pure stir-frying techniques to get the job done- the initial 2 tbsp of oil is all you will need. This produces a dish that is both lower in fat and cholesterol, and therefore very healthy and delicious as well. Great dish, Sharon!
Combine soy sauce, sherry, sugar and vinegar in a measuring cup.
Add water to make 1 cup.
Put cornstarch in a small bowl, pour in liquid, and whisk till dissolved.
Set aside.
Heat large wok (or frying pan) over high flame.
Add oil and onion, stir fry 1 minute.
Add eggplant and salt, stir fry 8 to 10 minutes.
,till eggplant is soft.
Add garlic, ginger, pepper, and cayenne.
Cook a few minutes more.
Add tofu and scallion bottoms.
Stir the bowl of liquid (step 1) from the bottom, using the whisk, and add to the wok.
Mix well, and stir fry another few minutes, until sauce is thick.
Remove from heat, serve over rice, topped with minced scallion greens and fresh cilantro.
Enjoy!