Prep 10 mins
Cook 30 mins

Great for a diabetic diet. One serving has no carb exchanges, only count 1 lean meat serving per cup.
Directions
Heat oil in skillet. Add onions, celery, zucchini and peppers. Cook and stir over moderate heat until vegetables are translucent but not brown.
Brown meat in skillet if raw.
If using cooked beef, add as soon as vegetables are cooked.
Any type of beef will work, but I prefer using round steak or chuck steak because it's cheaper.
Add broth to vegetables, cover and simmer 15 to 20 minutes.
Add cabbage and seasonings to broth. Simmer another 5 minutes.
Most Helpful
This was pretty tasty--not bad for low carb! Thanks for posting!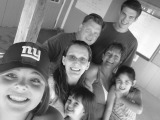 This is very good. I sauteed the cabbage too because I prefer it not too crunchy, added salt and pepper with the broth and eliminated step 3. I made a meal of this so I had a 2-cup serving and it still fit's in the diabetic meal plan. Thanks for sharing.