Coasty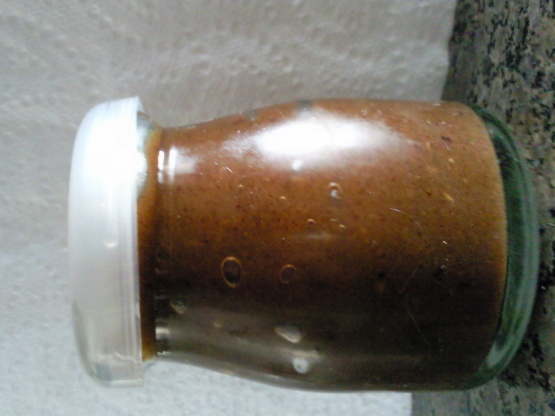 This is a Gordon Ramsey recipe that I found to go with the Morrocan Stuffed Chicken & Roasted fennel recipe I have posted on here. Though this chutney is of Indian cuisine it goes very well with both Indian & North African dishes. You can store this up to 3 days before using, and in my opinion aking it up in advance not only is easier, but tastes extra lovely too. *** You can use soft brown sugar OR jaggery.. RZ wont recognise jaggery so I have listed ingredient as soft brown sugar.

Top Review by Coasty
This chutney goes really well with a Indian lentil fritter (the name escapes me) and also samosas. I had the jaggery in the pantry so used it instead of the brown sugar and used diced fresh chili. Nice and sour/sweet/hot. I made this for PAC Spring 2010.
Using your hands break the block of Tamarind down into smaller pieces first.
Soak the tamarind in the hot water for 20 minutes.
Once softened, strain the mixture through a fine sieve and discard the husks and seeds.
Place a frying pan over a medium heat and add the cumin and coriander seeds. Dry roast them for a minute, then tip the spices into a bowl.
Place the chilli powder, salt, jaggery or sugar and dates into a blender. Add the roasted cumin and coriander seeds and 2 tablespoons of water and blend to a fine puree.
Scrape the puree into a bowl and mix in the tamarind extract.
Stir well and add a little water if you think the chutney is too thick (it should have a thin pouring consistency).
Cool completely, store in the fridge and eat within 3 days.