Derf2440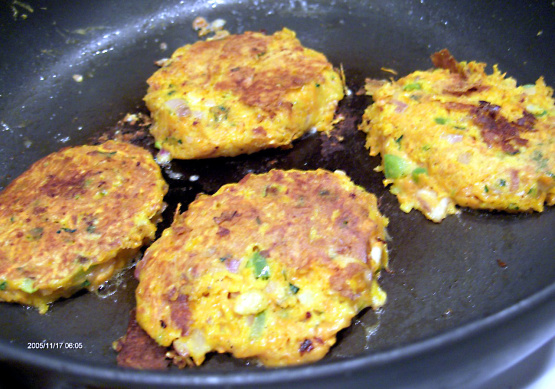 Vegetable patties are popular on Mexican tables. This is one them.

These were very good. I used a yam and just made half a recipe for the two of us. I used veggie cooking spray in a nonstick frypan to cook them, worked out very well! I did add some chopped green pepper, green onion and cilantro I had left over from another recipe, they added a little more colour. We enjoyed them, they were something different, a nice change. Thanks for sharing a good one,
Combine all ingredients, form patties, and fry.
May also incorporate some cooked ground or shredded meat.
For Vegetarian option, omit meat.