Sweet Potato Chips W/ Cinnamon Sugar
gailanng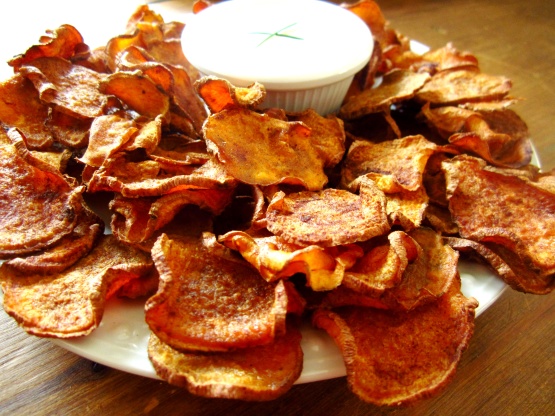 Baked sweet potato chips sprinkled with cinnamon sugar. YUM!
1

lb sweet potato, peeled
cooking spray

2

tablespoons cinnamon sugar
Slice sweet potatoes thinly ( I use a mandolin).
Spray a cookie sheet with cooking spray and place slices in a single layer, not touching, on the sheet. Sprinkle cinnamon sugar over potato slices. bake at 400 degrees for 10 minutes. Flip and cook another 10 minutes. Check on them often. Oven temps vary. Serve warm.