Sweet Ham and Swiss Sliders
Prep 15 mins
Cook 15 mins

I found this recipe on heatherlikesfood.com in a blog that she posted about Super Bowl food. The sauce that is poured over the rolls caramelizes and gives them a gooey sweetness that meshes perfectly with the ham and Swiss. They are one of the best sliders that I have ever had!
Directions
Preheat oven to 400°.
On a rimmed baking sheet place bottom half of dinner rolls and top with 1 1/2 slices of ham and 1 slice of swiss cheese.
Spread about 1 tsp of mayonnaise on each top-half of roll and place on top of ham and cheese.
You want the rolls to be snug together, kissing just a bit so the sauce can soak up into all of the nooks and crannies.
In a small bowl combine the mustard, melted butter, onion powder, Worcestershire sauce, poppy seeds, and brown sugar.
Mix until combined and evenly pour over the assembled rolls.
Cover with foil and refrigerate until ready to bake.
Bake covered with foil for 10 minutes, remove the foil and bake for an additional 5-10 minutes or until the tops are browned, and cheese is good and melted.
Reviews
Most Helpful
You have to try these! Super quick and easy to put together. Incredible taste. We used King's Hawaiian sweet rolls and made the rest as directed. 10 stars! A new favorite! Thanks!

Excellent sandwiches! And so versatile, too. Can't wait to try with pepperjack. I tweaked the recipe a little by using just half of the sauce. I did not think all of it was necessary for me. And, I cut the cheese slices in half and put one half on the bottom and the other half on top to spread the ooey-gooey goodness all around. I made 5 times this recipe for a REALTOR open house today where I also served some Tuscan bean soup. Delicious. Thanks for sharing this recipe!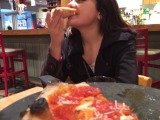 This was a easy recipe. I used 2 tablespoons of I can't believe it's butter melted I skipped the rest of the butter. Everyone enjoyed it.

Game-Day Grub >