Debbwl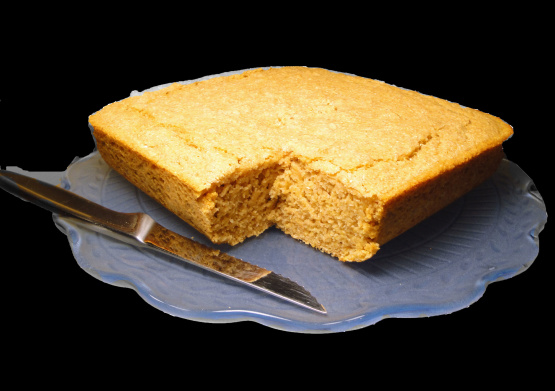 This is one of my familys favorite side dish with salmon or chilli. It is quick and easy to make.

Top Review by Debbwl
A nice basic cornbread recipe that is both flavorful and low fat! I made using whole wheat flour, Splenda in place of sugar and the applesauce option thus making this a nice whole grain low fat cornbread that had a delightful sweetness to it. Thanks for the post.
Preheat oven at 375 degrees.
mix all ingredients together and pour into a 9x9 inch pan. (Make sure to oil the pan so it wont stick to the pan).
Bake for 25-30min. Test it with a toothpick and poke it in the middle. It will be done if the tooth pick comes out clean.