Swedish Mashed Potato Pancakes
Prep 15 mins
Cook 25 mins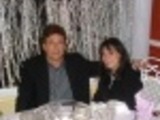 Posted for ZWT 6. Not only does this make a great side dish, but you can make the patties half the size as directed so they're perfect for snacks or hors d'oeuvres.
Directions
Preheat the oven to 400 degrees. In a large saucepan, combine the water, milk, butter, salt, cumin, and onion powder. As soon as the mixture comes to a boil, remove the saucepan from the heat and add the potato flakes; mix until smooth. Add the parsley and egg and mix again until smooth.
Form the mixture into 8 equal-sized patties. Brush both sides with the oil and place on a large nonstick cookie sheet that has been sprayed with nonstick cooking spray. Bake for 25 minutes, turning once halfway through the cooking.
Reviews
Most Helpful
DH made these with Pork Chops Piquant and they went perfectly together :) I plan on making the potato pancakes regularly as they also made a very nice light lunch the next day, they even tasted better the next day. Thanks so much for posting, Jackie ! Made during ZWT#9 for my team, Tasty Testers :)
Loved these potato cakes! I had a couple of potatoes on hand so made fresh mashed instead of the instant, otherwise made as directed. The cumin was a surprise but really good. I like that these were baked - they got a nice crispy outside but were still soft inside. Thanks for sharing the recipe! Made for ZWT9, The Apron String Travelers

I made these with 1 tbsp fresh dill, cut finely, instead of the cumin. Delicious and easy to make. Thanks for sharing the recipe.