Ambervim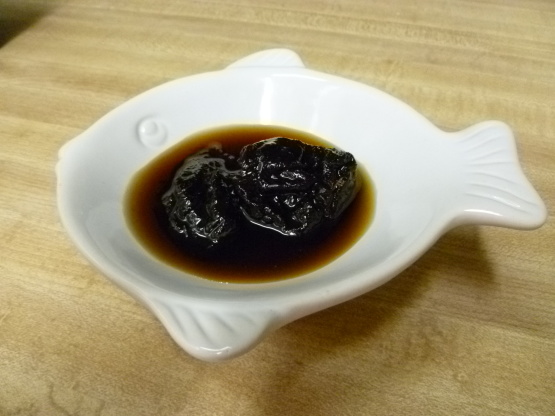 These make a lovely snack or a quick surprise dessert. Keep some on hand at all times. They will keep virtually forever since they are so pickled.
Put the sugar and coffee into a medium heavy-based pan. Bring to the boil, stirring all the time. Reduce the heat and simmer for 5 minutes.
Add the prunes and simmer gently for a further 40 minutes. Remove the prunes with a slotted spoon and put into sterilized jars.
Mix together the Kahlua or Creme de Cacao and vodka and half fill the jars.
Cover with the syrup and seal the jars.