Nif_H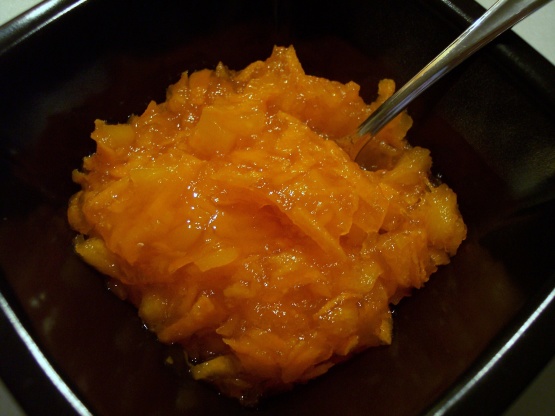 I used to eat this all the time as a kid and just ran across the recipe again in a church recipe collection cookbook. I'm not a huge fan of gelatin salads,(they always sound kinda funky) but this one, I like. A little tart, a little sweet.

This was very tasty and refreshing. I wanted a cool salad option to serve with my Easter meal, and this fit the bill quite nicely. My daughter especially got a kick out of this salad that seemed like a special dessert treat. Thanks for sharing a bit of your family traditions with this recipe.
Dissolve jello in boiling water.
Add pineapple, with juice, and lemon juice.
Add carrots.
Chill until set.