Summer Grilled Chicken Breast Sandwich With Avocado Cilantro May
gailanng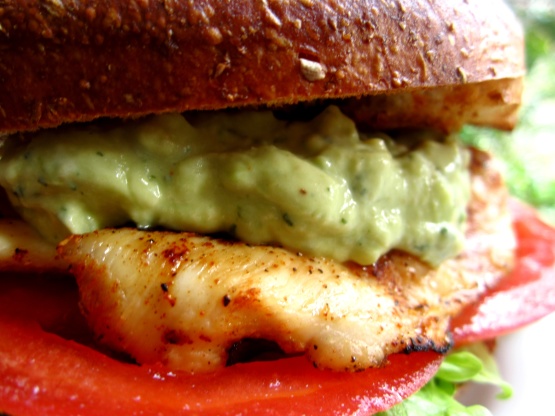 Here is a great healthy chicken sandwich for one of those warm summer evenings. Serve it with a salad, chips, or your favorite side dish. It is simple, juicy, and delicious.
Preheat your grill to 375 degrees.
Drizzle the Chicken with the Olive Oil and season with the Salt, Pepper, Paprika and the Graulated Garlic. Meanwhile in a bowl mix the Mayo Ingredients together with a fork leaving the mixture a little chunky.
Place the Chicken on the grill over medium direct heat and cook for approximatley 6 minutes per side depending on thickness.
Butter the rolls and toast them on the grill.
Remove the Rolls and spread some Avocado Mayo on both the top and bottom of each roll.
Add the Lettuce, Tomato, and the Chicken to the bottom bun -- put the top on and get ready for the big bite -- Happy Summer.