Elmotoo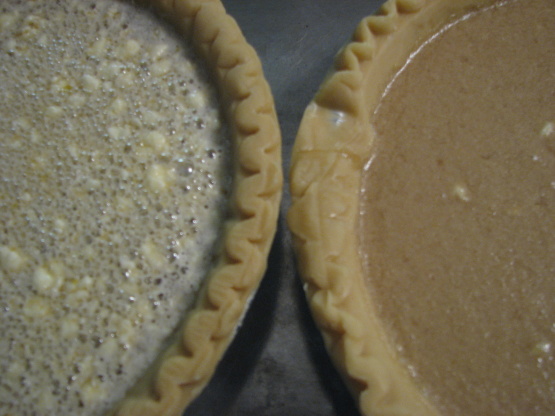 Another variation of Sugar Pie. I found this recipe in DH's grandmother's recipe box and wanted to post it for safekeeping, as the card has seen better days. ZWT 3: U.S. (a variation on Pecan Pie), France, and Canada
Combine all ingredients and pour into unbaked pie shell.
Bake at 400° F until it raises and knife inserted in center comes out clean.
(8/14/06: I made this pie for the first time today and baked it for 50 minutes. It did not look quite set, but after I let it cool for a half hour it cut beautifully. It could take 45-60 minutes depending on your oven).
Note: original recipe called for butter the size of a walnut---I researched it and found this to mean 1 ounce, or 2 tbsp, of butter.