Tarte Au Sucre Francaise (French Canadian Sugar Pie)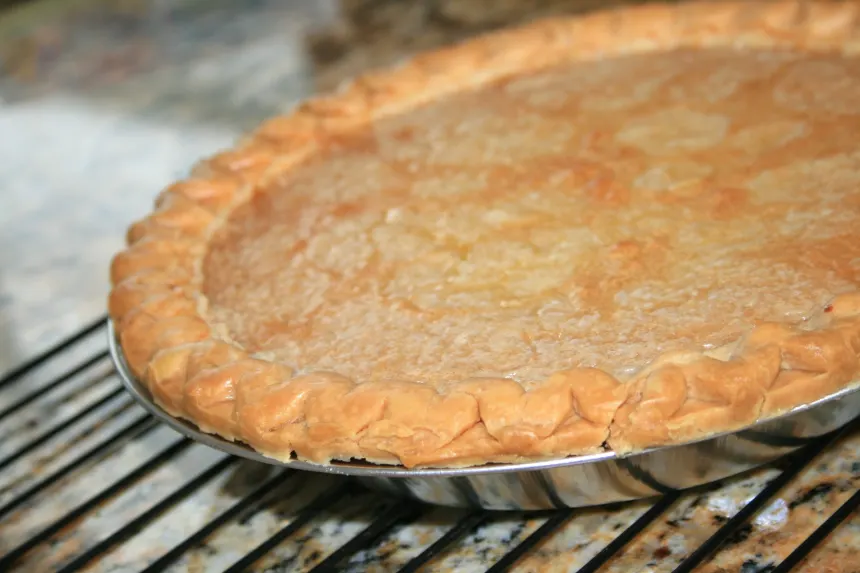 photo by ScrappieDoo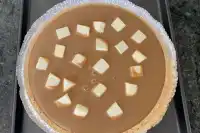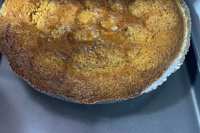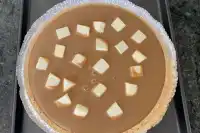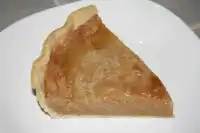 Ready In:

1hr

Ingredients:

7

Serves:

8
directions
Preheat oven to 350 degrees.
In bowl, mix brown sugar and flour.
In seperate bowl, whisk together milk, eggs and vanilla.
Gradually add to flour mixture mixing well.
Place cookie sheet under pie crust.
Fill pie crust with mixture.
Drop cold butter cubes throughout mixture.
Cook for 45 to 50 minutes, until outside edges are firm and center is slightly jelly like.
Refrigerate completly.
Serve with whipped cream or vanilla ice cream.
Reviews
While I did not get to try a piece I'm told it was the best sugar pie ever! Made two for husbands potluck at work and said everyone loved it including him and he's super particular. He's French Canadian and tarte au sucre is like a staple item for him... so I'd say this recipe is a win and will use this recipe again and again. It's super easy too! I made one where I put another crust over the filling for added pie goodness (tip: just make sure you don't fill it to the brim with filling so as not to flood the filling out. Also, the baking sheet placed underneath is an absolute must to avoid a disaster in your oven :)

 

This recipe resulted in the traditional pie with the exact flavor and thick, creamy texture I wanted. We used cream instead of evaporated milk because that is what we had. Next time I might cut the butter in even smaller pieces and be sure to distribute them all over the pie, but it turned out perfect and the French Canadians in the house really liked it. It did take a few hours in the fridge for the center of the pie to set. Somehow it made enough for an additional more shallow pie, so we had a nice deep dish one and a smaller one for the days after Christmas. You won't be disappointed if you follow this recipe. Thank you!

 
Tweaks
For the persons who ask whether you can omit eggs...My mother never put eggs in hers, never ever! She would put a thin quarter inch depth of brown sugar in the pie shell. To that she would add a couple of tablespoons of flour and a pinch of salt as well as some cinnamon. She would mix this well. She would then drizzle evaporated milk in it, but only enough to wet it gently, maybe a quarter cup to 1/3 cup milk for a small pie. She would then dot with butter, and sometimes put in cocoa powder (which I think was her own idea and we loved it. You just want to wet the mixture that is in there. You can then bake it open faced, or put a thin covering crust on it. This is a thin tart type of pie, and it is meant to be served when cooled, in small finger sized slices or triangles. That is my memory of tarte au sucre. I think the recipe varied from areas of location where things may have been harder to get. I only ate the custard type in my adult years when traveling through Quebec. My mother always used only selvages of dough that had been cut away from the other pies she was making.

 

I made this pie for Christmas Day dessert. I used Maple sugar instead of brown sugar (I'm very lucky I have a friend who's a maple syrup producer, and makes pure maple sugar out of maple syrup...to the tune of about 10$ a cup!!). Thankfully he's a friend so I got a deal haha. This is the real deal folks. Amazing pie. I served it with French Cream.