Succulent Slow Cooker Succotash

From the cookbook The 150 Best Slow Cooker Recipes this is a lovely full flavored dish that will greet you after slaving all day in the kitchen(the crockpot, not you)! This is a native American dish.
1 tablespoon olive oil
2 onions, finely chopped
4 stalks celery, peeled and thinly sliced
2 large carrots, cut in quarters lengthwise, and then thinly sliced
4 garlic cloves, minced
1 tablespoon paprika
2 sprigs fresh rosemary or 1 tablespoon dried rosemary leaves
1 teaspoon salt
1 teaspoon cracked black peppercorns
1 (28 ounce) can tomatoes, including juice, coarsely chopped
1 (10 ounce) can condensed vegetable broth or 1 (10 ounce) can chicken broth, undiluted
2 cups dried lima beans, cooked and drained or 4 cups frozen lima beans, thawed
2 cups corn kernels, thawed if frozen
1 cup whipping cream (optional)
grated parmesan cheese (optional)
freshly grated nutmeg, to taste
Directions
In a skillet, heat the olive oil over medium heat. Add onions, celery and carrots and cook, stirring, until softened. Add garlic, paprika, rosemary, salt and pepper and cook, stirring, for 1 minute. Stir in tomatoes and stock and bring to a boil. Place beans and corn in slow cooker. Add contents of pan and stir well.
Cover and cook on Low for 8 to 10 hours or on High for 4 to 5 hours, until hot and bubbling. Stir in cream and Parmesan, if using, and season with nutmeg, to taste. Enjoy!
Note:.
This dish can be assembled the night before it is cooked but without adding the cream and Parmesan. Complete up to bringing the tomatoes and stock to a boil and adding the the beans and corn, then refrigerate overnight. The next day, cook in slow cooker as directed. Alternately, Succotash can be cooked overnight and refrigerated until you're ready to serve. In a large saucepan, bring to a boil and simmer for 5 to 10 minutes before serving.
For Vegetarian option use Vegetable broth.
Most Helpful
Excellent!! I chopped everything the night before and then sauteed/added to the slow cooker the next morning. Oh my, the aroma was wonderful and the taste even better! I didn't think it needed the whipping cream or parmesan cheese, so I didn't add them. What a great, easy and flavorful way to eat more veggies. I love that there is a lot leftover. I just had some for my lunch today!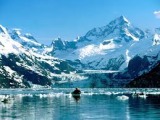 YUM! This is really good stuff...I subbed evaporated milk for the cream and did use the fresh parmesan and it was awesome. The flavors in this blend very well together and it smelled heavenly while cooking...so for it to be healthy to boot is just great! This is going into my favorites file today! :-)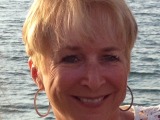 Delicious! Neither of us had tried succotash prior to making this recipe and we were both pleasantly surprised. We will definitely be making this again. We might even make it as one of our Thanksgiving dishes this year!!! Note: we did not use the cream or parmesan and it was soooo good without the added fat and calories!