Strawberry-Rhubarb Cobbler
Amazing cobbler that is great warm or cold. I'm not sure of the amount of preparation time so if it's way off, please let me know!!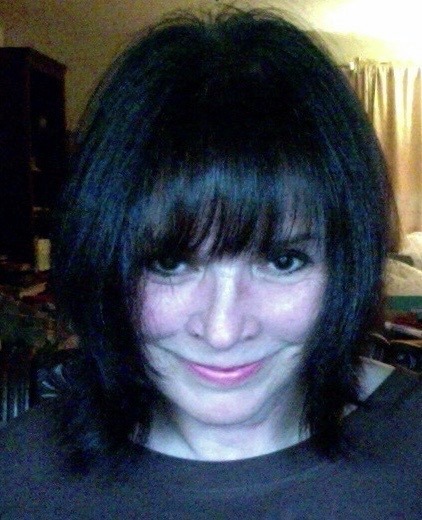 This was so delicious and a big hit with everybody! I was a little nervous because the preparation was not exactly fool-proof. When the directions stated to cut in butter until "crumbly", I felt that was too vague. I cut in the butter until it was the size of peas, When I added the sour cream mixture, the dough was really sticky and hard to spread in the pan. I really needed to keep flouring my hands to work with it and press it evenly into the pan. I did not sprinkle 1/3 cup sugar on top, but more like 3 tablespoons, because I didn't want it to be too sweet. Needless to say, I was worried that I hadn't done everything correctly, so I was quite pleased when I removed this from the oven and it was wonderful! It was perfectly sweet and delicious both warm and cold. I will definitely try this again. Thanks for sharing. Made for Spring PAC 2012.
In 3-qt saucepan, combine strawberries and rhubarb. Cook over medium heat until mixture comes to a full boil (10-15 minutes). Reduce heat to low. Cover, continue cooking 5 minutes. Stir in lemon juice.
In small bowl, combine 1 cup sugar and cornstarch. Stir into fruit mixture. Cook over medium heat, stirring occasionally, until mixture thickens and just comes to a boil. Boil 1 minute; cool.
Heat over to 350.
In large bowl, combine flour, sugar, baking powder, baking soda, and salt; cut in butter until crumbly.
In medium bowl, combine all remaining cake ingredients; beat with wire whisk until smooth. Stir sour cream mixture into flour mixture just until moistened.
Spread half of batter on bottom of greased 13x9x2 aluminum baking pan. Spread with cooled fruit mixture.
Drop remaining batter by spoonfuls over fruit filling. Sprinkle with sugar and sliced almonds.
Bake for 55 to 70 minutes or until toothpick inserted in center comes out clean.
Serve warm or cool with half-and-half or ice cream.