2Bleu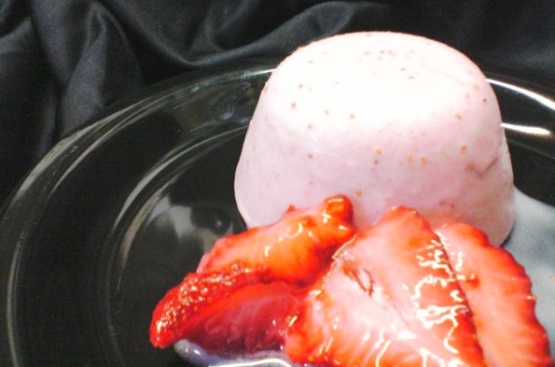 A tasty alternative to the usual strawberry shortcake!

This was sooooo good! I used it in a strawberries and cream jelly roll cake then covered the top with ganache. so delicious!
Mix together sugar and puree in bowl.
Place gelatin in lemon juice in a small bowl; set small bowl nested in a larger bowl of hot water.
Stir gelatin until it dissolves.
Add dissolved gelatin to strawberry mixture.
Beat egg whites until frothy and stir unto strawberries.
Place mixture in freezer for 45-60 minutes or until partially frozen, then beat in blender.
Carefully fold whipped cream into strawberries.
Spoon into dessert cups and refrigerate until set, 2 hours or more.
Garnish with strawberries, a few blueberries, and a mint leaf, if desired.