Steamed Pork Balls and Spring Onions ( Green Onions)
Ms B.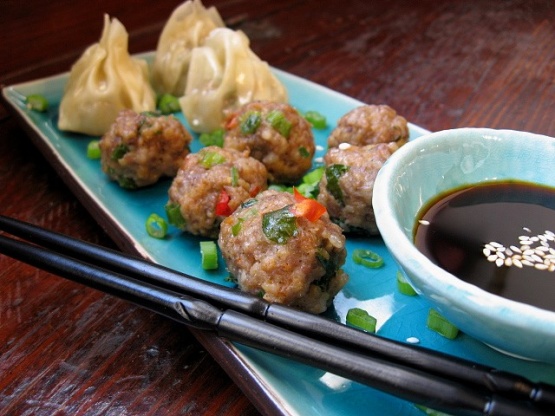 These are very tasty, you can substitute ground(minced) chicken for the pork and use any sauce you want. Make them as big or small as you want. Time does not take into account the 1 hour in the fridge.
Place in a large bowl, the pork, spring onions and breadcrumbs.
In another smaller bowl add the remaining ingredients and mix them well then add them to the pork and mix really well. Refrigerate for 1 hour.
Shape into 20 even sized balls and steam for around 15 minutes.
If you want to make them fancy you can tie strips of the green from the spring onions around the balls.