Spinach Salad in Parmesan Frico Cups (Giada De Laurentiis)
Prep 10 mins
Cook 10 mins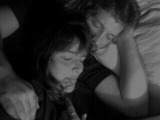 You can add a dash of fresh herbs such as thyme, basil, parsley, and/or oregano to the frico during cooking to spice them up a bit for added flavor.
Directions
Preheat the oven to 375 degrees F. CITRUS VINAIGRETTE: Combine all the ingredients in a jar or a tight-sealing plastic container. Shake to blend.
FRICO CUPS: Place a sheet of parchment paper on a baking sheet. Place 4 (1/4-cup) mounds of Parmesan cheese on the mat and gently tap down until each mound is flat and about 5 inches in diameter. Bake for 8 to 10 minutes, until golden and bubbly.
Meanwhile, invert a muffin pan onto the counter. Working quickly, use a thin spatula to transfer each of the Frico onto the inverted muffin tin (to form upside-down cups). Let cool until firm, about 5 minutes.
SALAD & ASSEMBLY: In a large bowl, combine all the spinach salad ingredients. Drizzle with the vinaigrette and toss to combine. Divide the salad among the Parmesan Frico Cups. Serve immediately.
Most Helpful
i first saw this on the food network-- giada de laurentis made it in her "single serving" party episode. i brought it to a work party and got rave reviews--- the imperfection of the cups just makes it that much more charming! one thing i definitely want to suggest is using mini muffin molds... it's not like you can stick one of these things in your mouth whole and it's a little weird to be eating out of something so small like this with a fork! but, great recipe-- definitely an impressive presentation!!
Yummy salad! I had a little trouble with the parmesan cups, they wouldn't mold well to the muffin tin. I so enjoyed all the flavors and textures! Thank you! Made for Photo tag.

I LOVE these parm. cups. I always try to make these but I never can get them to form into a cup until I came across this recipe... DUH use flipped over muffin tins, why didnt I think of that??? Anyways the vinaigretta was lovely I did add a tad but more orange juice and a bit less oil. I toasted the almonds in the microwave and had a lovely quick and easy salad that looks quite impressive!