Ambervim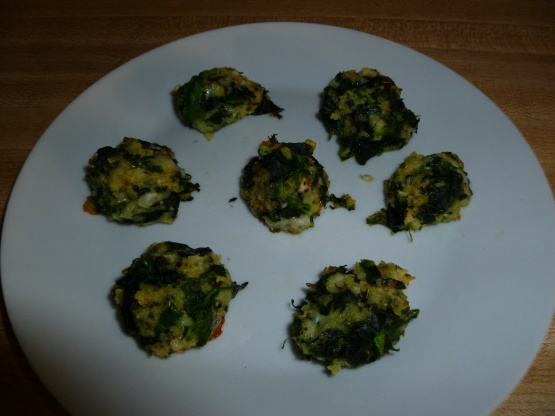 A tasty finger food appetizer recipe. Great for holiday parties, and different than a traditional "spinach dip" or tradition "sausage ball" recipe.

Tasted great- however, I needed to add alot more stuffing mix to make them dry enough to make into balls- and I drained the spinach very well. I almost doubled the amount of stuffing. I will make these again!
Preheat oven to 350 degrees.
Cook and drain spinach according to package directions.
Mix in remaining ingredients.
Make into bite sized balls.
Bake on cookie sheet about 20 minutes until lightly browned.
Can be then frozen and thawed out one hour before serving.