Spicy Vietnamese Chicken Sandwiches
Prep 0 mins
Cook 1 hr 30 mins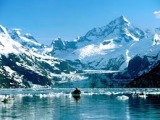 From Food and Wine magazine. A staff favorite! It's also a favorite of mine. For something so easy, this has great flavor. I wouldn't skip any ingredients. Lightly toasting the bread makes a difference, too, don't skip that. Get ready for a fun flavor adventure! *Cook time includes 1 hour refrigeration time.*
3⁄4 lb boneless skinless chicken breast, sliced 1/4 inch thick (or pounded out)
2 tablespoons low sodium soy sauce
1 tablespoon mayonnaise, plus more for spreading (I prefer Hellmans)
2 large shallots, thinly sliced
2 carrots, halved crosswise and thinly sliced lengthwise
1⁄2 cup cocktail-size pickled onion, sliced, plus
1⁄4 cup pickling liquid, from the jar
10 ounces baguette, split lengthwise and toasted (or any good bread)
sriracha sauce, for spreading
1 kirby cucumber, very thinly sliced lengthwise
fresh cilantro stem (optional)
Directions
Toss the chicken with the soy sauce, 1 T. of the mayo and the sliced shallot. Cover and let marinate in the fridge for about 1 hour.
In another bowl, mix the sliced carrots with the pickled onions and their liquid and let stand at room temperature for about 1 hour.
Heat up a grill pan on high heat. Grill the chicken until charred and the chicken is cooked through - about 2 minutes per side. Put the shallots on after you flip the chicken. If you add the shallots right away, they will get too done.
Spread the mayo on the cut sides of the toasted baguette and then spread with Sriracha (to taste -- it's spicy). * I actually like to make a mixture in a bowl of the mayo and Sriracha, then spread it onto the bread. On th bottom half of the baguette, layer the carrots, pickled onions and sliced cucumber. Top with the grilled chicken and shallot slices. Lay the cilantro sprigs, if using, over the chicken and close the sandwich.
Cut the sandwich crosswise into 6 pieces and serve!
Reviews
Most Helpful
Although I experienced a lot of confusion with this recipe (I don't know what's the matter with me lately), I believe I kept to the spirit of it and the end result was a fabulous flavor experience! I didn't understand how 4 oz. of chicken would work in a sandwich for 6, so I ended up using 1 lb. of thin-sliced chicken breasts, that I marinated as instructed. For the carrots, I shredded them into ribbons with the vegetable peeler and pickled them with the onion liquid (and the onions). For the cucumber, I sliced it very thinly and tossed it with a generous amount of chopped cilantro. For the sauce, I combined generous amounts of both mayo and sriracha. When the chicken had marinated for an hour, I removed it from the bag and grilled it on the outdoor grill. However, a lot of the shallots were clinging to them, so I wasn't sure how to put the shallots on after the chicken was flipped, as the recipe instructed. I just grilled them as I could, but lost some of the shallots in the process. When the chicken was done, I set all the components on the counter, and assembled sandwiches individually. The flavor was outstanding, and each component stood out without competing with each other. This so different and was a welcome change of pace. Thanks for sharing (and hopefully someday I will be able to figure out the instructions)!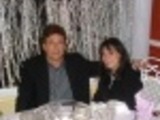 This was delicious!! The flavors came together beautifully... spicy, tangy, salty... refreshing touches from the cucumber and cilantro. Wonderful! Thanks for sharing! ZWT9