Boomette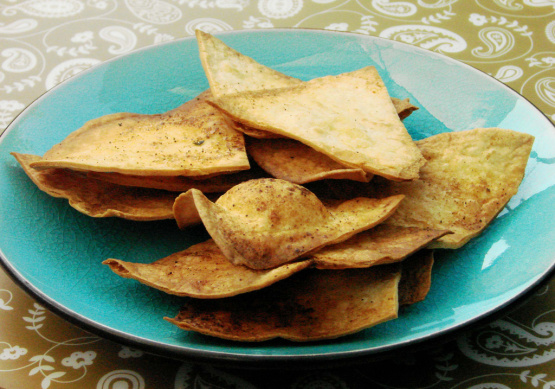 These spicy baked chips are great scoops for salsa, guacamole or chili!
Heat oven to 400ºF.
Stir together butter and chili powder; brush on one side of tortillas. Cut each into 12 wedges. Place in ungreased jelly roll pan, 15 1/2x10 1/2x1 inch.
Bake uncovered 8 to 10 minutes or until crisp and golden brown; cool. (Tortillas will continue to crisp as they cool.).