Spicy Tex Mex Chicken Breasts
teresas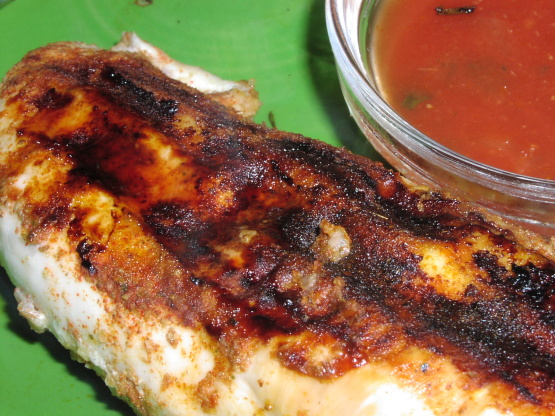 Serve as the main dish with a nice avocado salsa or put in in a nice salad of mixed greens, corn, avocado and cilantro ranch dressing!

This is awesome! I served it with my recipe #152905 as a dipping sauce. It went together with ease and tasted very Tex Mex. I loved all the spicy flavors. I cooked the chicken on my George Foreman grill, which created a moist and tender piece of meat. Thanks for posting. Made for Diabetes Awareness Month tag game. :)
Heat grill to medium heat.
In a small bowl mix together the spices and then sprinkle over both sides of the chicken.
Spray the chicken with non stick cooking spray and place on preheated grill. Cover.
Grill 7-10 minutes or until no longer pink in the center, turning once.
Serve with avocado salsa or on a salad.
I like to pound the chicken to an even thickness for faster and more even cooking.