Bergy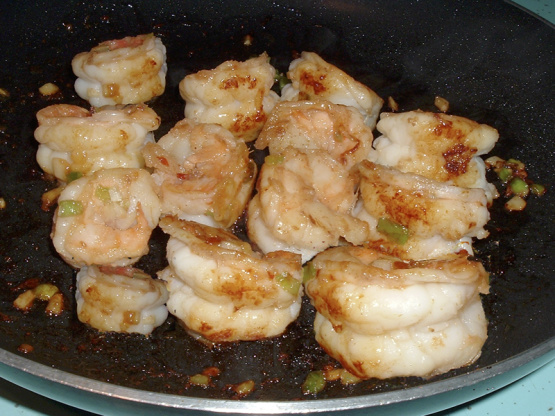 A family favourite, we sometimes cook lobster tails or a firm type of fish in the same way. We like this with steamed Asian vegetables and rice.

Top Review by Bergy
Wonderful Prawn recipe - I marinated the prawns for 6 hours in the fridge. I did not have any lemon grfass ( it is rarely available in my smaller town) so I used a squeeze of fresh lemon , I know the flavor is very different but it went well in this recipe. The taste was wonderful, subtle spicy but not take your head off spicy. I wok'd the prawns for apprx 3 minutes and they were perfect. These were medium size if larger I would do them for 4 minutes I have a half dozen favorite prawn recipes and this is now one of them Thanks Jan
Shell and devein the prawns, leaving the tails intact.
Combine the prawns and the marinade in bowl.
Cover and refrigerate for several hours or over night.
Heat oil in large non-stick pan and cook the prawns until they are tender.
Serve at once over rice or noodles, with a green vegetable.
MARINADE:Combine all ingredients in a bowl and mix well.