Prep 20 mins
Cook 55 mins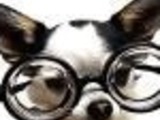 A sort of Moorish version of the classic Greek spinach pie
Make and share this Spanozaarkopita recipe from Food.com.
Directions
Preheat oven to 350°F
Place the raisins and the apricots and the wine in a small pan and simmer till soft and until almost the liquid is evaporated
In a large skillet, heat one tablespoon of the oil and saute the mushrooms, without stirring, for about two minutes
Turn the mushrooms and saute, without stirring for another minute
Add the scallions and garlic and saute for about five minutes
If necessary, add a little more oil
Remove from the heat and add the fruit and the remaining ingredients (except the phyllo)
Stir until well combined
Grease a 9" x 13" baking pan with olive oil
Lay a sheet of phyllo dough in the pan, brushing it with olive oil
Repeat this process until you have five sheets of phyllo dough in the pan
Spread half the spinach/chicken mixture over the dough
Layer three more sheets of phyllo dough over this, brushing each sheet with olive oil
Spread the remaining spinach mixture over the dough, smoothing it out to make it even
Layer five more sheets of phyllo dough, each brushed with oil, over the spinach
With a sharp knife, score diagonally to form diamonds
Bake for approximately 40 minutes or until pastry is golden brown
Reviews
Most Helpful
I've been wanting to make this for quite a while and finally got the chance. I love spanokopita and the ingredient list for this recipe intrigued me. A lovely combination, although I would make a couple of slight changes next time. I mixed in all the spices except the chocolate with the beaten eggs prior to mixing the other ingredients in and wish I had also mixed the chocolate in with this instead of at the end. There were pockets of the chocolate that distracted from the other flavors because of this. I would have liked this to be slightly sweeter because the unsweetened chocolate was a bit overpowering, and would double the dried fruits/wine to compensate for this. Thanks for sharing, we will definitely enjoy this again!

I enjoyed this recipe very much, I reviewed it once, but for some reason it did not show. A lot of different ingredients made for a lovely dinner!! Kate.. you done very well!! Thanks!