Spanish Pork Chops - Complete Meal!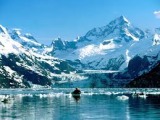 Recipe by Rachael Ray. This recipe combines salty, sweet and savory in every bite. Green beans are included in the recipe to make this a complete meal! Note: I highly recommend prepping all of your ingredients before you start cooking. Enjoy!
Ingredients
Nutrition
4

thick boneless center cut pork chops or 2 lbs thick boneless center cut pork chops
black pepper, to taste

3

tablespoons extra virgin olive oil, divided

2

tablespoons unsalted butter

2

tablespoons all-purpose flour

1

cup dry red wine
1⁄2 cup black cherry preserves or 1⁄2 cup black cherry all-fruit spread

2

cups beef stock, divided
1⁄2 lb linguica sausage, chopped or 1⁄2 lb chorizo sausage

2

celery ribs, chopped

1

medium onion, chopped

2

garlic cloves, chopped

1

small red bell pepper, cored, seeded and chopped

4

corn muffins, crumbled (use 5 muffins if they are small)

1

teaspoon smoked paprika

2

tablespoons fresh thyme leaves, chopped or 1 teaspoon dried thyme

1

lb green beans, stem ends trimmed
flat leaf parsley, chopped, for garnish (optional)
Directions
Preheat oven to 350 degrees F.
Heat a skillet over med-high heat. Season the pork chops with salt and pepper, to taste. Add 2 T of the olive oil and add the chops to caramelize for 2 minutes on each side. Transfer the chops to a baking sheet and put in the oven to finish cooking through, about 12-15 minutes more. Add the butter to the same skillet and reduce the heat a little bit. Add the flour and cook for 1 minute. Whisk in the wine to the pan and cook for 1 minute. Whisk in the preserves and 1 cup of the stock. Season with salt and pepper and let the gravy thicken over low heat.
Heat another skillet over med-high heat with the remaining tablespoon of olive oil. When the oil smokes, add the linguica or chorizo and brown it for 2 minutes. Add the celery, onions, garlic and bell peppers and season them with salt and pepper to taste. Cook for 5 minutes, then crumble the muffins into the skillet and combine with the veggies. Dampen the stuffing with the remaining cup of stock and season with the paprika and thyme. Reduce heat to low and keep the stuffing warm until it is ready to serve.
Meanwhile, heat 1 inch of water in a skillet and add salt and the green beans. Cook for 4 to 5 minutes, until the beans are tender, then drain.
Remove the meat from the oven and whisk the drippings into the gravy. Pile the stuffing on plates with the chops alongside and ladle the gravy over both. Sprinkle the parsley over the meat and stuffing. Serve with the green beans.