PaulaG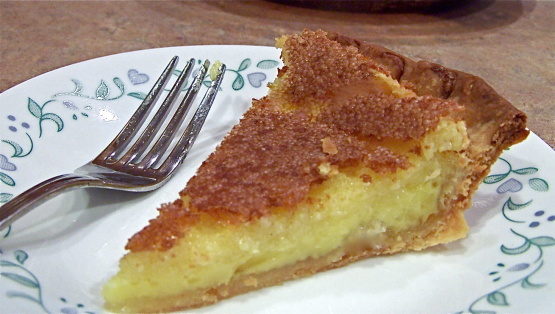 This is my great grandmother's recipe and a staple at our house for Thanksgiving.

I had never made chess pie before and my friend directed me to this recipe. I made it for my catering business and my clients loved it. I also ate a whole pie because it was so good. Thank you so much for the recipe. I have another southern chess pie in the oven right now.
Mix all ingredients.
Bake in 450 degree oven until crust begins to brown (about 10 minutes).
Reduce heat to 350; bake about 40 minutes until the pie does not shake in the middle. It will look very dark, and will fall some after you take it out of the oven.