Sour Cream Chicken Enchiladas
jrusk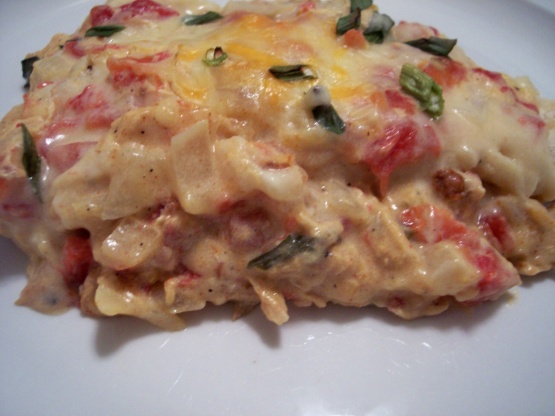 This is it! Not too low in calories, but worth it!

This a great recipe! It is rich though, and makes alot, to I'll cut it in half next time.
Combine the shredded chicken with the chili powder and set aside.
Combine soup, sour cream, and Rotel in saucepan and heat slowly, stirring often.
Wilt tortillas in vegetable oil and pat dry with paper towel.
Place small amount of soup mixture, chicken mixture, cheese, and onion on each tortilla and roll.
Place tortilla rolls in casserole dish.
Top with remaining sauce, cheese, and onions.
Bake at 350 degrees for about 30-40 minutes or until sauce is bubbly.