Soft Ginger Cookies (Biscuits)
Prep 20 mins
Cook 15 mins

This was originally an English fruit biscuit recipe given to me by a friend who got it from a friend who got it.... You get it. When I first read it, I realised that I had no candied fruits to use in it. Then I saw that it contained 1/2 teaspoon ground ginger, so I decided to use the candied ginger I had instead of the fruit. It was such a hit that I never made them with candied fruit! I made them gluten and dairy free by using a gluten free flour mix of rice flour, sweet rice flour and tapioca starch, 1 teaspoon xanthan gum, non hydrogenated margarine and rice or almond milk. If you want them egg free, too, egg replacer works well. This is a soft and chewy cookie, not a crisp one.
Directions
Preheat oven to 390 F (or 200 C).
In a bowl, combine flour and baking powder.
Cut butter into flour and mix by hand until you get coarse crumbs.
Mix in sugar, ginger and ground ginger.
In another bowl stir together milk and egg, then pour milk-egg mixture over the dough and knead until dough is smooth.
Put little heaps of dough by the teaspoon onto greased or paper lined cookie sheet.
Bake at 390 F for 10-15 minutes.
Let cool on a wire rack.
Reviews
Most Helpful
How clever of you to change the recipe to use what you had on hand! It resulted in a very light and flavorful ginger cookie, which we enjoyed very much. Thank you so much for posting this fun treat! Made for ZWT8 Family Picks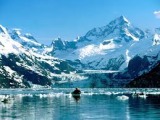 Perfectly marvelous cookies. They remind me of Christmas even though it's summer. Love the soft texture and ginger warmth. Replaced the sugar with Splenda. I had 2 with a glass of cold milk and felt like a kid again. How often does that happen! Thanks for sharing hon.
These are yummy; they are delicately flavored and not too sweet. I tried to cut the chunks of ginger tiny so as not to overwhelm, but DS and DD still declared these were too "spicy" LOL. I used Smart Balance for the butter and all white whole wheat flour, and the texture was still great. I did reserve about 1 T of the sugar (for a half batch), and when I scooped the cookies I dipped the top of each one in it for a nice crunchy top. Thanks for posting! Made for ZWT 8: The Wild Bunch.