Rita1652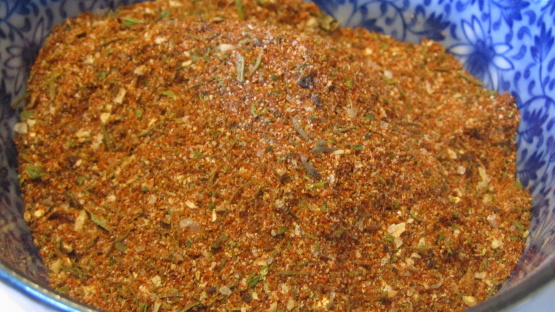 Thanks to Emeril Lagasse I came up with this tossing together ingredients for a smokiness to be added to my Jambalaya. Season rice, steaks, pork, shrimp, chicken a seafood boil with this for a big hit! Use the freshest of spices for best results.
Combine all ingredients thoroughly.
Store out of direct light.
Store for 6-12 months.