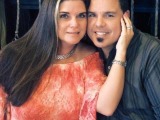 This recipe is courtesy of Southern Living Magazine, April 2007.
Directions
Brown beef and sausage with onion and bell pepper in a large Dutch oven over medium-high heat, stirring 10 minutes or until beef and sausage crumble and are no longer pink.
Drain well.
Place beef mixture in a 4 1/2-qt. slow cooker.
Stir in tomato sauce and next 9 ingredients.
Cover and cook on HIGH 4 hours.
Serve on hamburger buns.
Note: To freeze leftover Sloppy Joe mixture, let cool completely.
Place in zip-top plastic freezer bags; lay bags flat, and stack in freezer.
Freeze up to 1 month.
Thaw overnight in the fridge, or defrost in the microwave.
Most Helpful
This has to be the best homemade joe recipe I've made or ever had and I have made many different recipes before. This is a keeper and one I will probably use all of the time. DH loved them also. Oh and I used the stove-top method of cooking them.
These were delicious sloppy Joes! I have never made sloppy Joes with sausage before but it really eenhanced the flavor of these! I think next time I will use a hot sausage to give them a little more kick. My family really enjoyed these!