Slow-Cooked White Chili (Crock Pot)
Peter J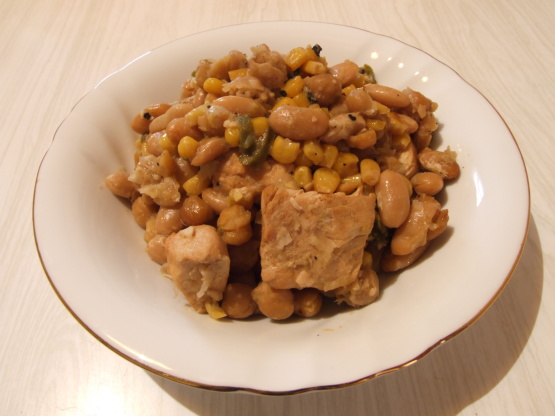 This satisfying slow-simmered chili features chicken, two kinds of beans and crunchy corn. It's quick, easy and tastes great. My DD especially enjoys it - she practically licks her bowl clean. Before serving, I like to take about 1/2 - 3/4 cup of the beans from the soup and puree them in a blender with a little of the broth. Then stir back into the soup for a thicker chili. I often serve it with South of the Border Sandwiches.
In a large skillet, saute chicken, onion and garlic in oil until onion is tender. Transfer to a 3-qt. slow cooker.
Stir in the remaining ingredients.
Cover and cook on low for 7-8 hours or until chicken juices run clear and flavors are blended.
Yield: 8 servings (2 quarts).